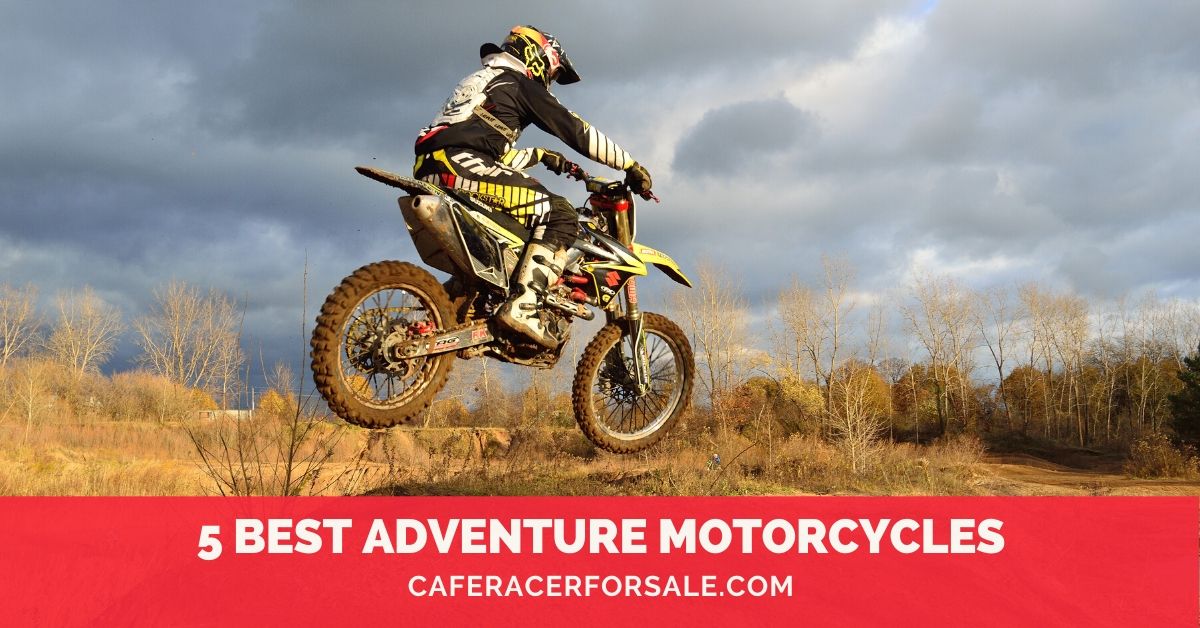 5 Best Adventure Motorcycles
Having an adrenaline-induced adventure is never complete without a great sportbike. That's not all there is to dirt bikes. It's also a chance to get a bike that offers immense utility during the day to day activities. Biking just got a whole lot bigger and better, and you certainly don't want to miss out on this. Are you seeking to find the best motorcycle worth your effort, time, and money? Here are the best adventure motorcycles that you ought to try.
Triumph Scrambler 1200 XE
To have the best off-road experience, you need a rise that's up for the task. And the triumph scrambler 12000 XE is worth the challenge. It has the latest modern connectivity features, ruder mode as well as full-suite electronics. Thus, you can be sure to enjoy its cutting-edge traction as well as ABS systems. It's one of the best classic, adventurous bikes that stand out.
BMW G310GS
If you are digging for a futuristic bike, here's one that's worth a look. The bike offers the epitome of rideability that's worth every mile. You can enjoy its exquisite orientation, the incredible 313cc capacity, and the lightweight tubular steel frame. It's a sturdy adventurous bike that's worth every spin as it comes.
Another bike with great ingenuity and adventurous in the making is the Suzuki v-Strom 1000 ABS. The fuel economy and engine performance is one that dictates an exemplary ride. It has an enhanced rider assist tech, as well as a combined brake system that you would surely love. It's a powerful liquid-cooled engine, and twin throttle bodies keep performance at its best. If you wish to enjoy a spontaneous adventure, you need to give this motorcycle a run for its money.
Ducati Multistrada 1260 Enduro
Here's a beastly motorcycle that you can check out. It's a superbike that's quite versatile in the making. The engine has a desmodromic variable timing as well as dual spark ignition.
It has a 4-ride mode, double-sided swingarm, traction control as well as a semi-active suspension. It's one of the most advanced motorcycles that you can't afford to miss out on at any time.
Honda XR650L
Here's a legendary motorcycle in the making that's worth looking. As you are scouting for the best 4×4 accessories to supplement your adventurous outdoor riding, you can have a look at this motorcycle as well. It possesses an exquisite traditional finish that's somewhat classic. The bike's performance is 644cc overhead, and it's capable of long-travel suspension. It's a beautiful quintessential dual sports bike that you need to get your hands on. It'll enable you to get the ultimate adventurous experience as you race against the wind.
Get your adventuring cap on and take a ride on the wild side of life. As you are seeking to have an excellent outback experience, you can buy the ideal 4×4 accessories. However, your adventuring urge and the flame shouldn't die out there. It's time to get the best dirt bike as well as accessories to have the best time ever.