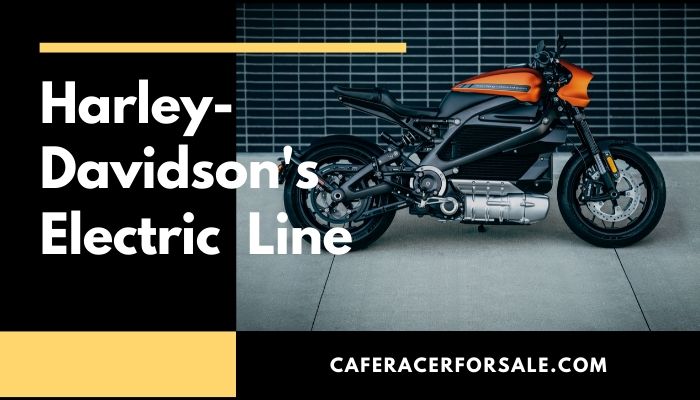 A Look at Harley-Davidson's Electric Motorcycle Line 
Harley-Davidson has been a trendsetter for the entire motorcycle industry for decades. The American legend doesn't seem to lose the grip, though. It entered the electric vehicle market with its first electric motorcycle in 2019 and announced two more bikes, which look even more surprising for such a high-octane brand. Besides, the company struggles to take leadership in electronics mass production. Check out these led headlights for Harley as an example. Now let's take a look at the electric line review by YourMotoBro.com.
LiveWire – The Beginning
H-D's LiveWire is perhaps the most impressive electric two-wheeler available today. It offers an incredibly long one-charge distance that fluctuates from around 100 miles in the city to 88 miles on the highway. What is more surprising is the charging speed. You can fast-charge on any public Level 3 DC station and get the full "tank" for just 60 minutes. The built-in charger lets you connect to any outlet and get 100% in about 7 hours.
The proprietary Harley's motor Revelation makes it possible to reach 60 mph in 3 seconds. Advanced electronic systems will help you to master such a beast by providing automatic chassis control. In addition to that, smart brake and acceleration assist will help you to stop and speed up smoothly while in turn.
The design of a revolutionary model sticks to Harley-Davidson traditions. If you take a closer look at the details, you will see references to D-Twins. It looks fresh enough for a fully electrical premium product, but it's also made it easy to recognize.
Quite expectedly, LiveWire features a digital TFT H-D Connect dash. We've already tested a couple of such dashed by H-D at YourMotoBro.com, but this time it has remote mobile connectivity. It lets you connect to the bike via the dedicated app for iOS and Android and be aware of the current battery level, or get instant alerts when someone hits or tries to steal your motorcycle. Vehicle tracking will make it much easier to find the stolen machine.
The City and Cross-Country Concepts
At X Games Aspen, H-D introduced working prototypes of 2 more EVs, including concepts for city and cross-country trips. X Games host Jack Mitrani was the first person who tested the city runner prototype. The vehicle showed instant torque and smooth performance on the snowy streets of Aspen downtown.
The dirtbike was tested by X Games champion, Jacko Strong. He commented that the bike is much easier to control than a classic dirtbike due to a lightweight body and lightning-fast torque that allows performing stunts.
Both EVs are supplied with single-hand-carry batteries that are easy to take along to the office to charge while working. H-D also claims that both bikes won't require a motorcycle license, which makes them a perfect substitute for low-capacity e-bicycles.
Is It a Future?
While LiveWire is an enjoyable experience, it still costs just $5000 less than Tesla Model 3. If the upcoming vehicles don't drop down prices significantly, the sales will remain 1% of all H-D sales. We hope that the production of Harley EVs will eventually become cheaper so that more experienced and beginner riders could afford it.